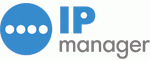 IPmanager 5 — This is a convenience product that allows you to keep records of the use of IP addresses. With the acquisition of the license IPmanager you can use its IP address as efficiently as possible. IPmanager integrated with other products: ISPmanager, VMmanager, DCImanager and DNSmanager.
The cost of licenses on the control panel IPmanager 5
License without support - License is granted only to the panel. Installation and configuration you make yourself.
License with support - Our specialists will install free panel on your server with the required version of the software (php, mysql, apache, nginx, etc.), as well as answers to questions about working in the control panel to keep the software, perform other administrative work. The total duration of the work should not exceed 4 hours per month, the excess is payable on standard tariffs administration. At this level of support we guarantee support for servers with CentOS or Debian as operating system. To support the eternal licenses valid for six months, you can extend the support by contacting the tickets.